Cartier Diamond Gold Panther Ring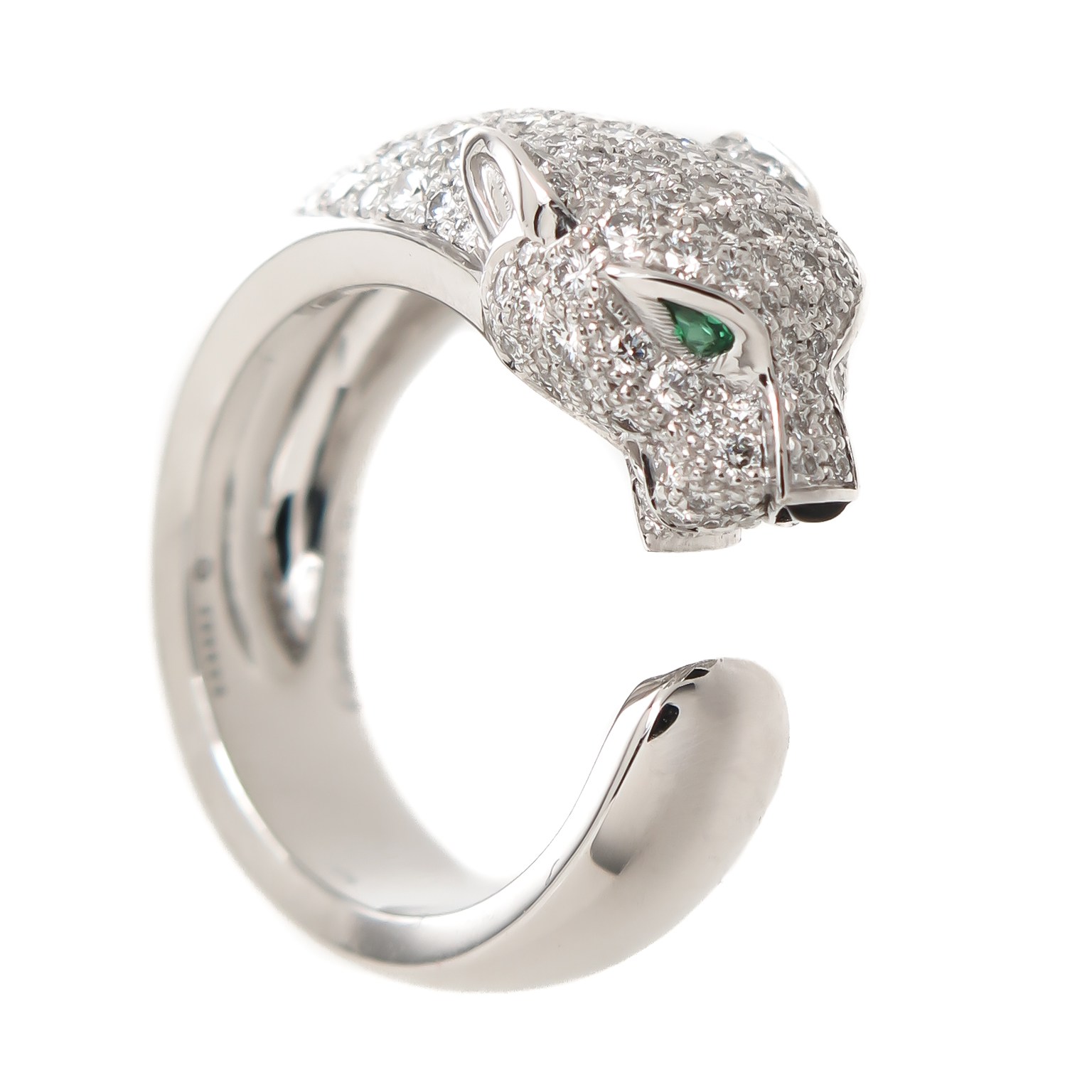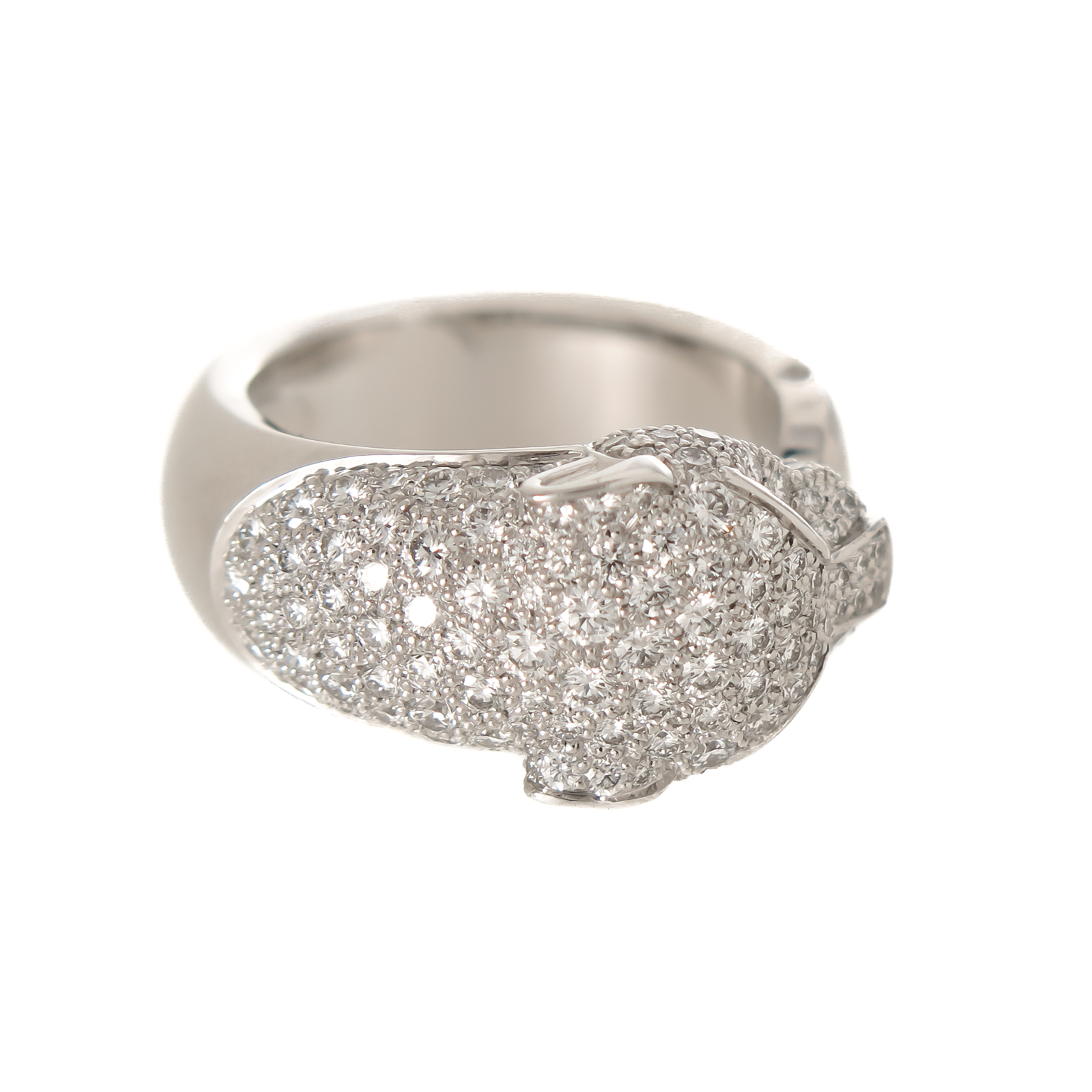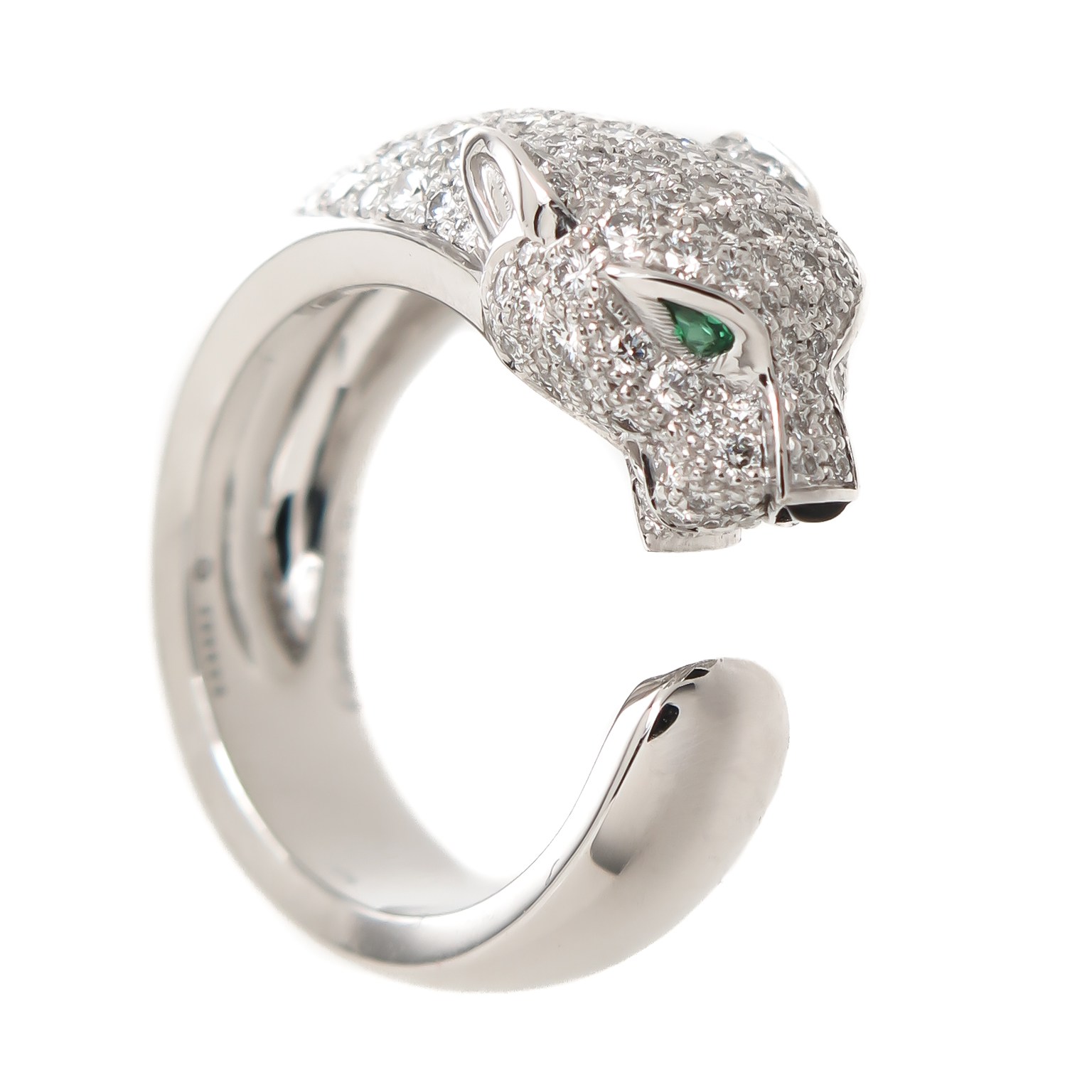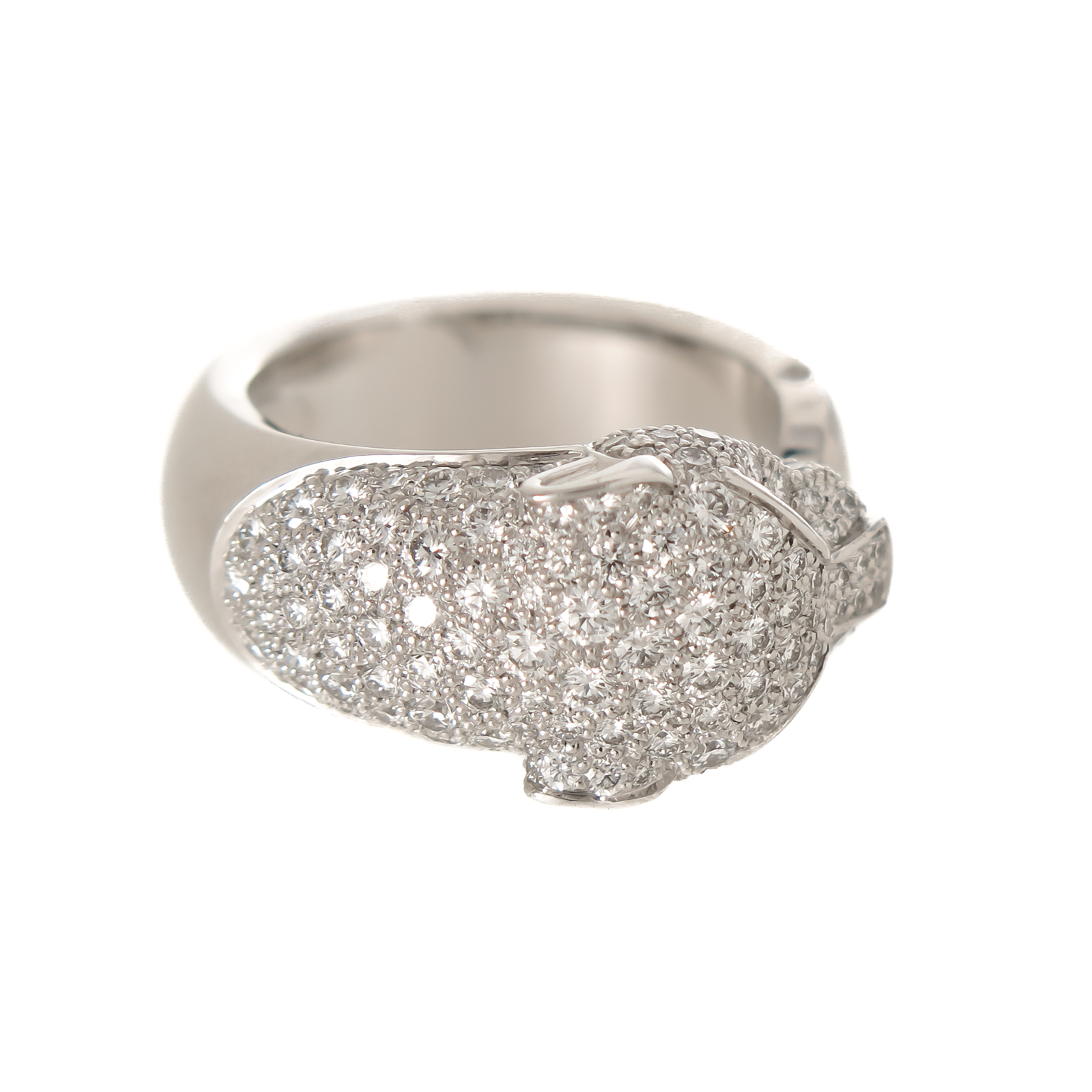 sold out
Cartier Diamond Gold Panther Ring
Circa 2012 Cartier 18K White Gold and Diamond ring from the Cartier De Panthere Collection. Set with 1.50 Carats Fine White, Round Brilliant cut Diamonds and further accented with Emerald Eyes and an Onyx Nose. Finger size = 6 ( 52 European ) Signed, numbered and having French Control stamps. Comes in the Original Presentation Case.
CREATOR: CARTIER
PLACE OF ORIGIN:France
DATE OF MANUFACTURE:2012
METAL: 18k gold
STONE: Diamond
CONDITION:Excellent. In original box.
WEIGHT:1.50ct
CONTACT - Cartier Diamond Gold Panther Ring