Tiffany & Co. Lady's Yellow Gold Atlas Quartz Wristwatch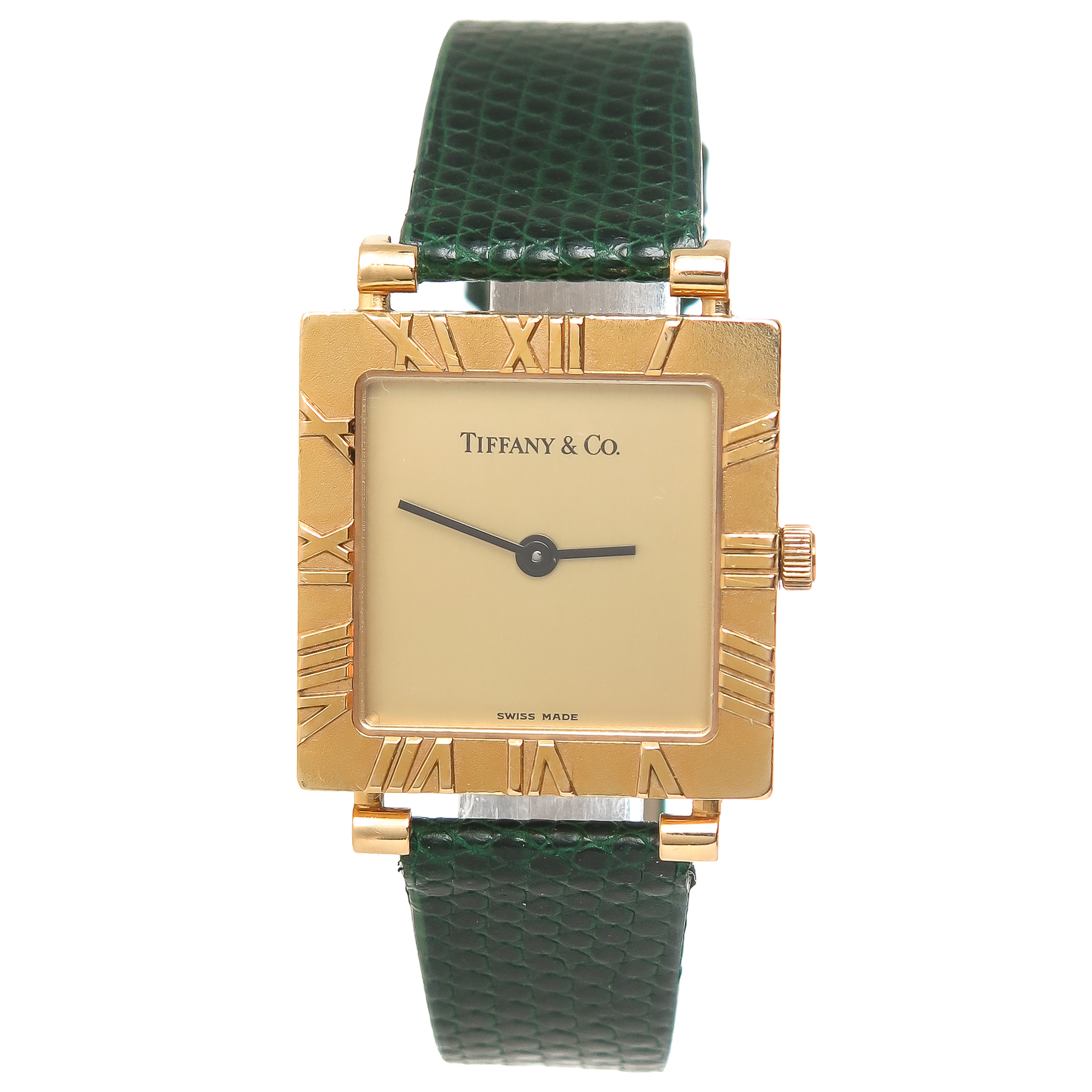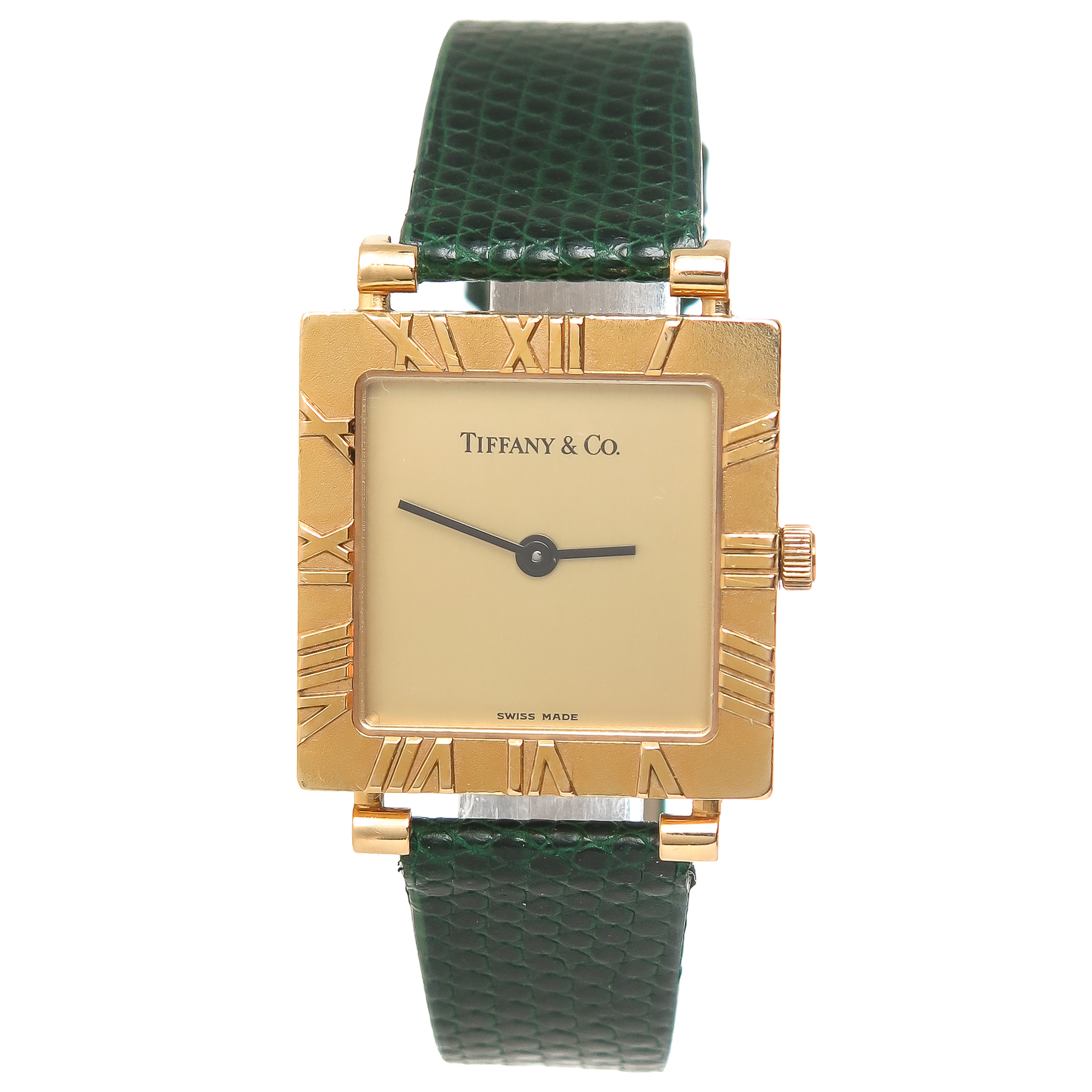 sold out
Tiffany & Co. Lady's Yellow Gold Atlas Quartz Wristwatch
Circa 1990s 18K yellow gold Tiffany & Co. lady's wristwatch from the Atlas collection. Measuring 1 X 1 inch square and 3/16 inch thick with raised Roman numerals around the bezel, quartz movement and gold dial. Original green lizard strap with gold Tiffany buckle. Comes in both inner and outer presentation boxes.
PLACE OF ORIGIN:United States
DATE OF MANUFACTURE:1990s
METAL: 18k gold
CONDITION:Excellent. Strap shows some light wear and still has a lot of use left.. In original box.
WEAR:Recently Serviced
DIAMETER:1 in. (3 cm)
WIDTH:1 in. (3 cm)
LENGTH:1 in. (3 cm)